If you are anything like me, you've had your phone number for years and aren't ready to give it up. Unfortunately the frequency of spam calls seems to be increasing and it seems as though, the longer you've had a phone number, the more calls you get. There are a few apps that will block calls unwanted spam and telemarketer calls for you but you may have to give them access to your device that you're not prepared to do.
The great thing about the Android OS is the ability to download apps that can automate just about anything. The Android App Tasker has been around for years and will let you automate a lot of things to make your life easier. One of the latest features, added in 2020/2021 is the ability to automatically screen your calls. This new feature can screen calls without even notifying you that a call has been received.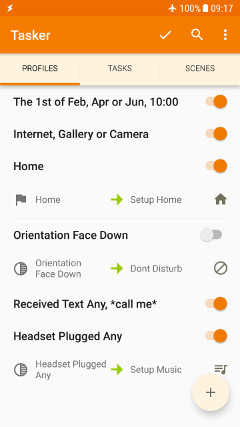 Tasker is a paid app, but it will open the door for automating just about anything you want, including screening your calls, you will wonder how you lived without it. If you like to tweak things on your Android phone, this app is perfect for that. If you previously downloaded or paid for Tasker, this new feature is included with all versions after 5.11.13.
One tip when adding the Call Screen Profile is to make sure under Caller you add "!C:ANY". This will screen out any calls not currently in your contact list. Without the !, you will just be blocking all of the calls in your contact list. Once you setup the profile, under the associated Task, you can Reject the call altogether, have it not appear in your call log and not notify you. The only issue I've struggled to overcome is the ability to prevent the callers from leaving a voicemail. There are more advanced tasks that you can find which may allow you to pick up and hang up calls.
Check out Nerds Chalk for a visual step-by-step guide on setting up this new feature and take one small step toward preventing those unwanted calls.